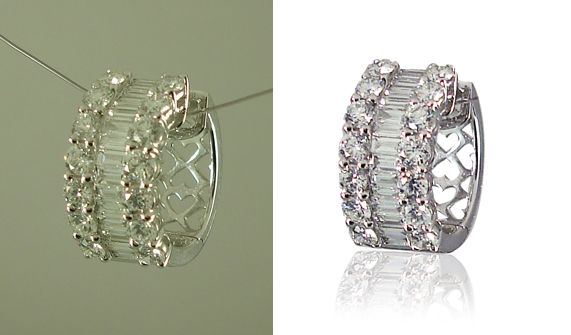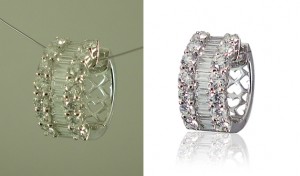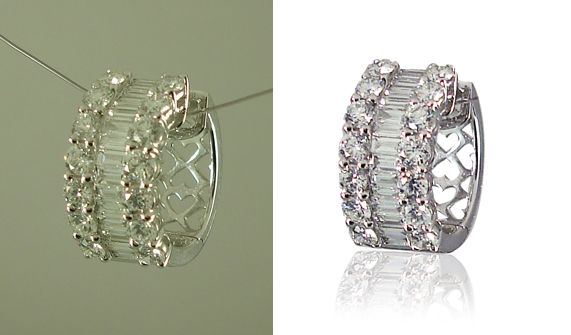 As  a web designer and former jeweler, I come across a lot of jewelers websites that have horrible jewelry photography which is very unfortunate since the sparkle is what sells our jewelry. The lack of equipment or know-how is often the main problem especially for smaller stores.
Taking pictures of jewelry is an art in itself. The reflection of the surrounding in polished jewelry, the lighting situation and getting the details pose some problems that are very unique to jewelry.
Ideally, every jeweler would have their own set up with a nice camera with a macro lens and a photo booth so they could keep their website updated with current inventory and show their jewelry in it's best looking state – with a lot of sparkle and beauty… and not to forget a "professional photographer on staff".